Accepted Students
Imagine. Discover. Create.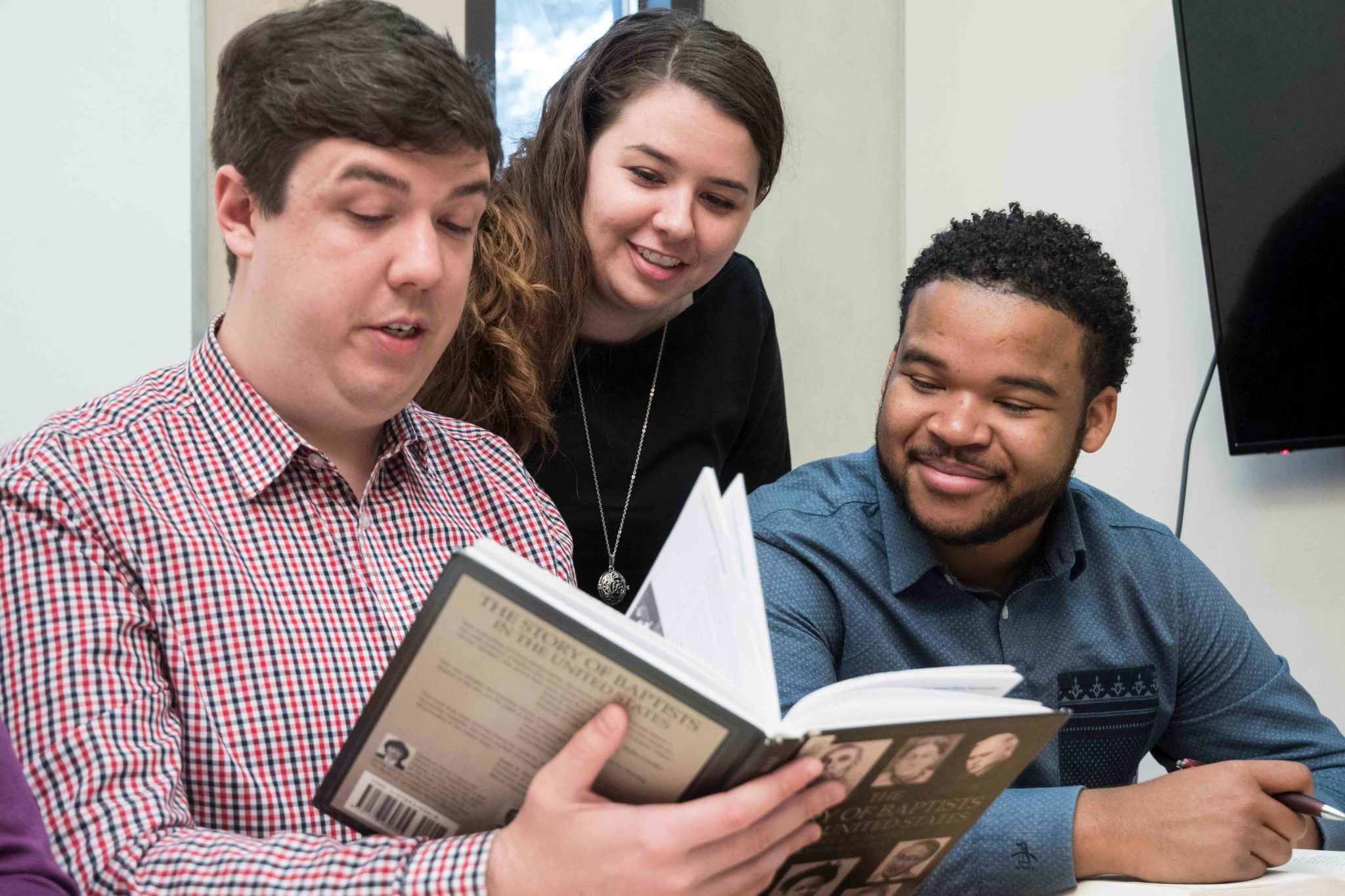 Congratulations on your acceptance into Mercer University's McAfee School of Theology!
Please read through and complete all the steps for new students. Follow the checklist below to prepare for registration.
After acceptance, fill out your Intent to Enroll form here.
Log in to "My Mercer" and set-up Mercer email account.

Your Mercer email will be used for all correspondence, and it is an expectation that you check it regularly.
Sign your "Statement of Student Responsibility" in My Mercer.

Register for classes

Advanced Placement (Masters Only)
All M.Div. and M.A.C.M. entering students are required to enroll in Spiritual Formation I. A part of this course is a required overnight retreat. The cost for this retreat is covered in your course fee. The retreat will be held October 6-7, 2022. There are residential and online options. Further details will be provided.

Fill out a FAFSA

Mercer code: 001580. If interested in student loans or work-study, you must complete the FAFSA form and you must register for a minimum of 5 hours to be eligible for federal aid. If you have been offered a merit-scholarship, please sign and return the covenant promptly to the Office of Admissions. The University Financial Aid Office cannot assist you until after you have registered for classes.

Required new student orientation: New Student Orientation is required for all new students prior to their first semester. Attendance at New Student Orientation is important because it informs you about the academic and student services available to you as a student at Mercer University's McAfee School of Theology. After you are accepted to the school you will received information about orientation from the admissions office.
 Important Info 
Student technology requirements

All School of Theology students must have access to a computer with Microsoft Word (or software that can export as a Word document [.doc or .docx]), presentation software (i.e. PowerPoint, Keynote, Prezi, etc.), high-speed internet, headphones, microphone (earbuds with a mic or the built-in mic on your laptop or tablet are acceptable), and a webcam (the built-in camera on your laptop, tablet, or smart phone is acceptable) to facilitate video and audio conferencing. Students are required to access, use, and communicate through the following university systems: Mercer email, Canvas, Zoom, and MyMercer. Students are instructed on these systems at new student orientation. Any additional software or equipment requirements will be noted on course schedules and syllabi. For specific computer recommendations, please click here.

Canvas

Most of your classes will be using Canvas. Canvas is an online course system that supports supplementary learning tools in an online environment. Students can download course materials (e.g., course syllabus, supplemental readings), view course announcements, review course calendars, track grades, or participate in online discussion boards using Canvas.
View tutorials and login to Canvas here:  https://canvas.mercer.edu/
You can access your classes and check messages when you are away from you computer, just download the free app to your smart phone or tablet!
How to Install the Canvas App

On your mobile device, open the App Store
Search for Canvas by Instructure
Select Canvas by Instructure, and download and install it
Open the Canvas app
Tap Find Your School or District
Type Mercer University. When the full name appears in the search list, tap the name
Type your Mercer University user ID (MUID) and password, and tap Login.
On the verification page, tap Log In
Your Canvas dashboard will open

Health insurance requirement

Due to the continuing need for all students to have adequate health care coverage, Mercer University requires our students to provide proof of health insurance coverage each semester. Your student account will be automatically assessed a premium for health insurance each semester. Once registered, students who already have health care coverage may have this charge removed from their account by completing the steps to submit a waiver request by the deadline listed on the Bursar's Website. This procedure cannot be done until after you register for classes.

Job placement
Campus health form and immunization records

Your health care provider must sign this form. We recommend making a copy for your records. Visit Student Affairs' Campus Health site to view immunization requirements and local healthcare resources. Health forms must be submitted before classes to: Campus Health, 3001 Mercer University Drive, Atlanta, GA 30341.

Books for Class

You can view the book lists for each class and purchase your books by visiting the Atlanta bookstore on campus or online. You will need to know your course and section number. For example, to search for textbooks for "Foundations in Old Testament" (THOT 500) on Tuesdays/Thursdays (.24)

Click the link "Textbooks"

Select the Term: for example, Fall 19 (Sess 1 & 3)

Select the Department: for example, THOT

Select the Course: for example, 500

Select the section: for example, .24

You may enter a single course or multiple courses.
Select "Find materials"
Questions