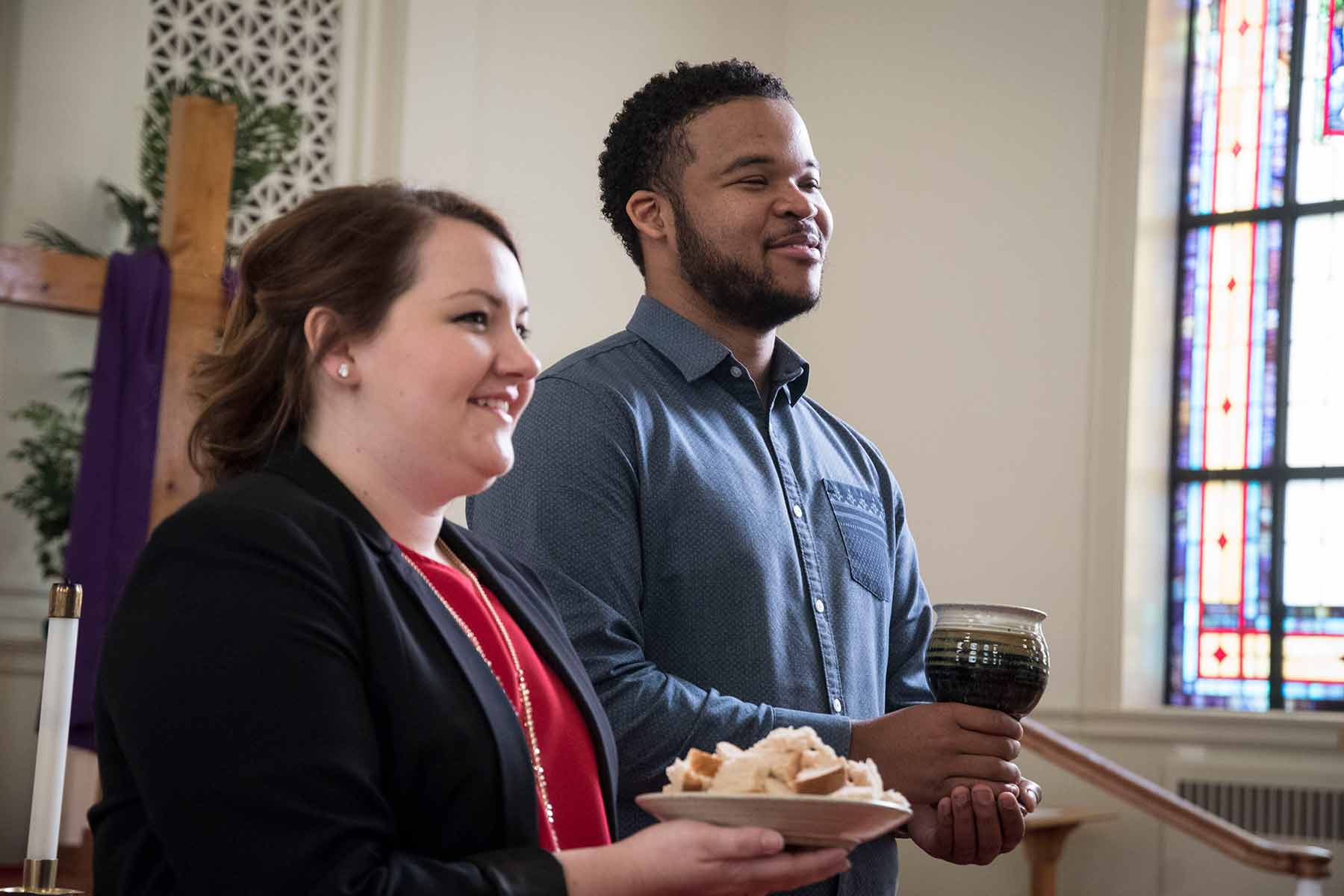 The Master of Arts in Christian Ministry is a 38-hour, professional credential designed to prepare students for competent leadership in specialized ministries in their faith communities.
This degree is offered as both a 2-year residential program and a 3-year online program.
The M.A.C.M. is ideal for bi-vocational and part-time ministers, ministers with undergraduate ministerial education, lay leaders, and professionals from other disciplines seeking to broaden their competencies.
Apply Now
Deadlines
Requirements
Combined Degrees
Online Learning
The M.A.C.M. prepares students to lead and serve in specialized ministries within their faith communities. Students develop a broad foundation of theological understanding that can be adapted for a variety of ministry context and are equipped for the practical skills necessary for local church ministry. With an 8 to 1 student to faculty ratio, McAfee faculty offer students personal attention as they pursue their degree and prepare for a life of vocational ministry.
The M.A.C.M. is available in both residential and fully online formats. Each Fall Semester, McAfee will admit a cohort of up to 10 students to the fully online version of the M.A.C.M. program. The cohort will take between 6 and 7 hours of course credit each fall and spring semester for three years. This will allow students to finish the program without having to move or stop work. Space is limited. Please apply by March 15 to receive priority consideration for the M.A.C.M. Online program.
An advantage of being one of Mercer University's twelve colleges and schools is that we have opportunities for highly qualified students to obtain two degrees in a shortened time through a combined degree program. Combined degrees at McAfee enhance skills and broaden professional opportunities by integrating a theological education with the resources of a professional degree. This is a great asset to the student who has a multiplicity of passions as well as the student who anticipates pursuing bi-vocational ministry opportunities.
Combined Degree Options