About the School
Imagine. Discover. Create.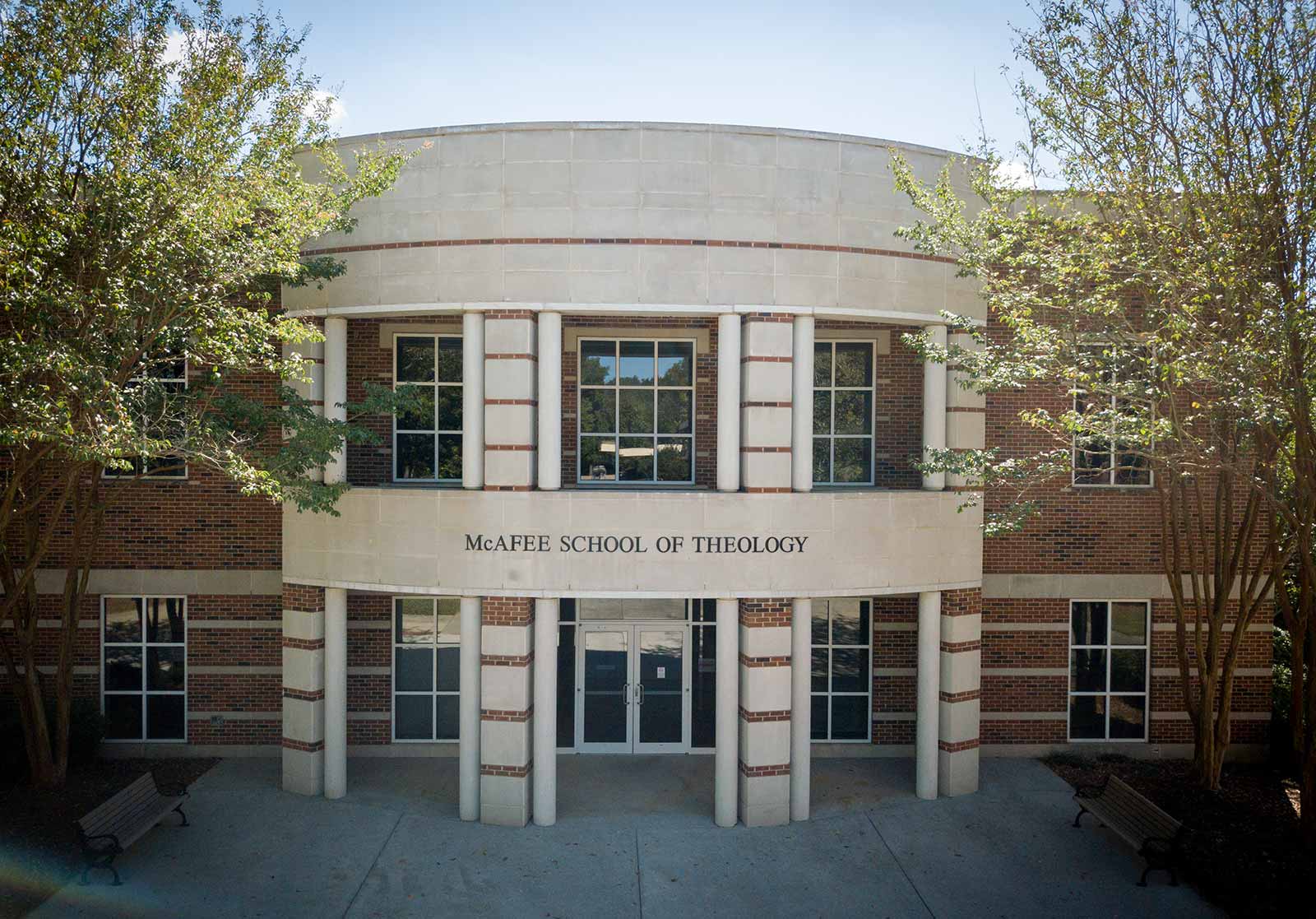 When Jesse Mercer founded Mercer University in 1833, he and other Georgia Baptist leaders envisioned an institution that would provide students with a classical and theological education. Their concern was for young preachers and for members of area Baptist churches. Mercer knew these churches desperately needed pastor-leaders who understood scripture and could clearly articulate their Christian beliefs.
Over the intervening years, the institution begun by Jesse Mercer has developed into a university of far-reaching influence, while remaining committed to an educational environment that embraces the historic Baptist principles of intellectual and religious freedom. Today, more than 8,300 students are enrolled in 12 schools and colleges on campuses in Macon, Atlanta and Savannah; three medical school sites in Macon, Savannah and Columbus; and at four Regional Academic Centers around the state.
In the early 1990s, pastors and students who seriously examined the opportunities for seminary-level training expressed a need for new educational alternatives within the Baptist tradition. After careful consideration of the issues and after an extensive feasibility study, the University's Board of Trustees in June of 1994 voted to establish a School of Theology.
The McAfee School of Theology at Mercer University partners with the Cooperative Baptist Fellowship and attracts students who have looked critically at the options and who seek a theological education that will best prepare them for ministry in the next century.
Nondiscrimination Policy
Mercer University is committed to providing equal educational programs or activities, and equal employment opportunities to all qualified students, employees, and applicants without discrimination on the basis of race, color, national or ethnic origin, disability, veteran status, sex, sexual orientation, age, or religion, as a matter of University policy and as required by applicable state and federal laws, including Title IX. Inquiries concerning this policy may be directed to the Equal Opportunity/Affirmative Action Officer/Title IX Coordinator, Human Resources Office, 1501 Mercer University Drive, Macon, Georgia 31207, phone (478) 301-2788 or contact raygoza_bm@mercer.edu, or in cases of Title IX concerns, these concerns may be referred to the Office of Civil Rights.
Statement of Effectiveness
McAfee School of Theology provides the public with information on the school's effectiveness based on data from each graduating class, beginning with the class of 2011. Please see below for links to each year's statement of effectiveness.
Information Based on Class of 2021 Data
Information Based on Class of 2020 Data
Information Based on Class of 2018 Data
Information Based on Class of 2017 Data
Information Based on Class of 2016 Data