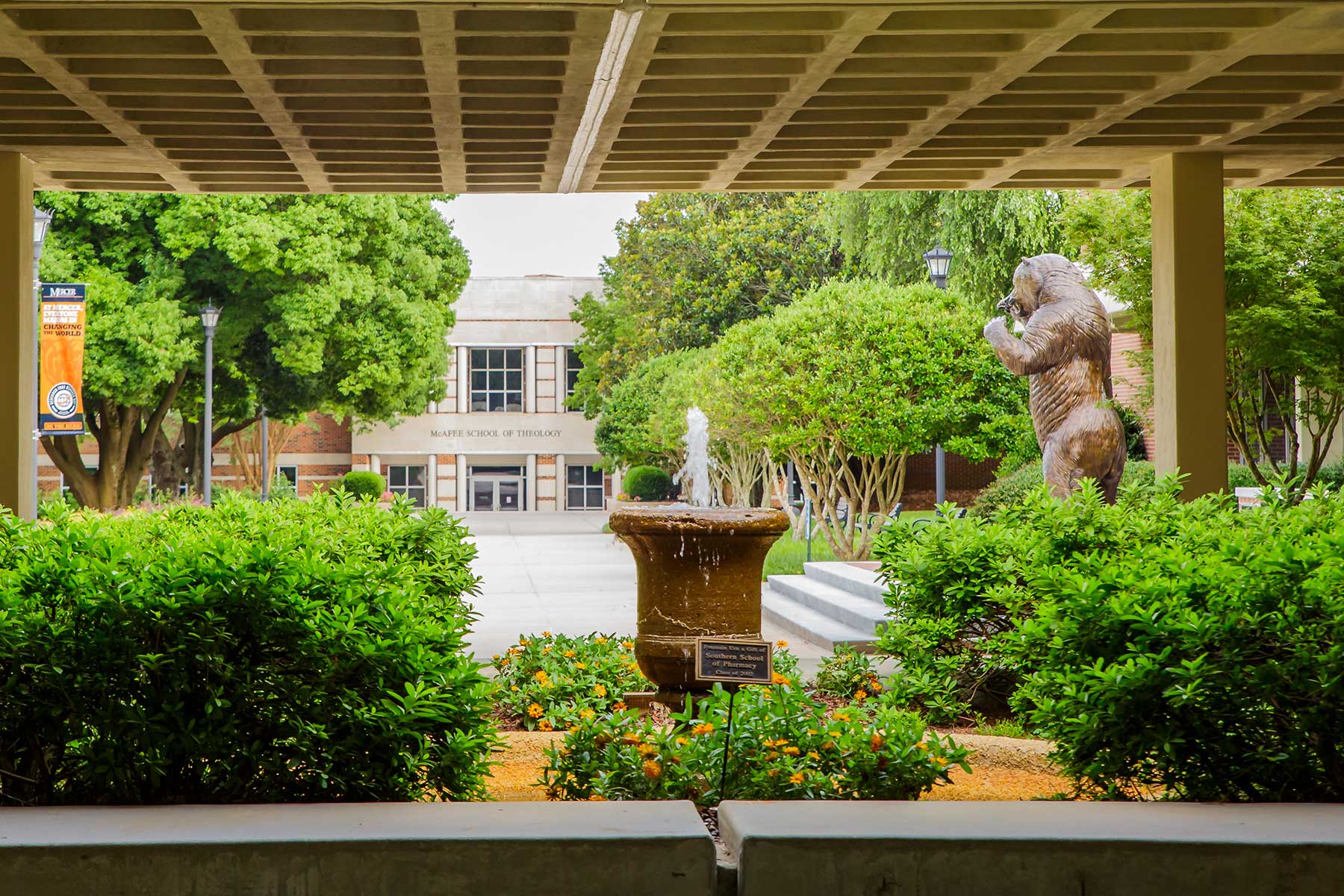 For more information regarding Mercer University's McAfee School of Theology, please call, fax or email us at the following:
Main Office: (678) 547-6470
Admissions Office: (678) 547-6474
Toll Free: (888) 471-9922
Email: theologyadmissions@mercer.edu
Below you will find information about who to contact for specific needs you may have. For all other inquiries please contact Diane Frazier at the main office number above.
For questions regarding Admissions, Scholarship and Financial Aid, and Marketing Opportunities please contact Nathan Cost at cost_na@mercer.edu or (678) 547-6451.
For questions regarding Registration & Advisement, Embedded Certificates, Degree Completion, and Academic Policies and Procedures please contact Michelle Garber at garber_mb@mercer.edu or (678) 547-6412.
For questions regarding Admissions, Applications, Campus Visits, Degree Programs, Graduate and Seminary Fairs, Referring a Prospective Student please contact Karen Parey at parey_ka@mercer.edu or (678) 547-6052.
For questions regarding Events, Job Search, Partnerships, Posting a Ministry Opening, and Website Please contact Nikki Hardeman at hardeman_ln@mercer.edu or (678) 547-6357.
Locations and Directions
We would love the opportunity to get to know you, answer your questions and invite you to visit our beautiful campus located just 10 minutes north of downtown Atlanta.
Located on 200 heavily wooded acres inside the Atlanta Perimeter, the Cecil B. Day Graduate and Professional Campus is home to the McAfee School of Theology at Mercer University. The campus is convenient to Interstates 85 and 285 and about two miles from the Doraville MARTA station.
Address
McAfee School of Theology, Mercer University
3001 Mercer University Drive, Atlanta, Georgia 30341