Mercer Preaching Consultation
October 16-18, 2022
Mercer University in Atlanta, Georgia
This year we are delighted to welcome Dr. Karoline Lewis, the Marbury E. Anderson Chair in Biblical Preaching at Luther Seminary to deliver the The Mercer Preaching Consultation Lectures at Mercer University's McAfee School of Theology in Atlanta, Georgia. The theme for this year's lectures is ….A Generous Homiletic.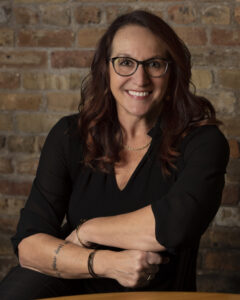 Dr. Karoline Lewis is the author of A Lay Preacher's Guide: How to Craft a Faithful Sermon; Embody: Five Steps to Leading With Integrity; SHE: Five Keys to Unlock the Power of Women in Ministry (including an accompanying facilitator guide, participant guide, and DVD); and John: Fortress Biblical Preaching Commentaries, as well as numerous articles and book chapters. Lewis was one of the 100 religious scholars in the United States to be a part of the Values and Voices Campaign 2016 (valuesandvoices.com) and again in 2021. Her newest books coming soon are Preaching the Word: Contemporary Approaches to the Bible For The Pulpit, and Belonging: Five Keys to Unlocking Your Potential as a Disciple.
Ordained in the Evangelical Lutheran Church of America, Lewis holds degrees from Northwestern University (B.A.), Luther Seminary (M.Div.), and Emory University (Ph.D., New Testament Studies and Homiletics). She is the Program Director for the Festival of Homiletics, a contributing writer for Working Preacher, and co-host of the site's weekly podcast, Sermon Brainwave.  Lewis leads conferences, workshops, and retreats internationally on the Gospel of John, the New Testament, interpreting the Bible, preaching, leadership, and women in ministry. You can learn more about Lewis and connect with her at karolinelewis.com.
A Generous Homiletic
In post-pandemic Christendom, what will be the purpose of preaching, especially biblical preaching? Perhaps a new homiletic is afoot, one where the preacher's stance toward the Bible calls for a complexification and humanization of biblical interpretation. The Bible cannot merely be the subject matter of the sermon but that which animates and inspires listeners to engage in acts of interpretation. The best sermons invite the listeners to imagine that they themselves, like the voices they hear in the Bible, are worthy of contribution to the canon. While the canon may be closed, the diverse ways in which the Bible gets interpreted cannot be left to the so-called scholar alone. The preacher engages these different approaches in making sense of Scripture so that the listeners can see themselves as part of the conversation. The more preaching honors the "flesh-and-blood" realities of our listeners, the more the faithful might see their contexts and locations as worthy of voice.
Schedule
Sunday, October 16
4:00 pm            Check-In
5:00 pm            Reception with heavy appetizers
6:00 pm            A Case for Generosity | Karoline Lewis
7:00 pm            Social off campus – TBA
Monday, October 17
8:30 am            Continental breakfast
9:00 am            Welcome
9:15 am            Year A's Lent through the Lenses: Nicodemus and the Samaritan Woman
                            at the Well | Karoline Lewis
10:30 am          Break
10:45 am          Presentation 1
11:30 am          Presentation 2
12:15 pm          Lunch
1:30 pm            Year A's Lent Through the Lenses: The Man Born Blind and Lazarus
                           Karoline Lewis
2:45 pm            Thematic Sermon
3:30 pm            Break
5:00 pm            Dinner
6:30 pm            Dialogue with Karoline Lewis and Alan Culpepper
October 18 – Tuesday    
9:00 am           Breakfast for people interested in the Doctor of Ministry Program
                             Anyone interested in learning more about McAfee's Doctor of Ministry
                              program is invited to attend.
9:00 am           Board of Visitors Breakfast
                            All 2022-2023 Board of Visitors members are invited. 
9:00 am           Reimagining Tomorrow Breakfast
10:00 am         Preaching Workshop with Karoline Lewis
---