Rev. Dr. Karen Massey
Associate Dean for Masters Degree Programs
Associate Professor of Christian Education and Faith Development
Watkins Christian Foundation Chair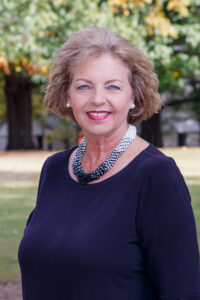 Rev. Dr. Karen Massey is the associate professor of Christian Education and Faith Development and holds the Watkins Christian Foundation Endowed Chair. Before her arrival at McAfee, she served as the associate pastor of
Northside Drive Baptist Church
in Atlanta. At McAfee, Dr. Massey teaches in the area of practical ministry, with her major areas of interest being faith development and worship. She teaches faith development, worship, church administration, several Christian education courses, and women's studies.
Dr. Massey was a founding member and past president of the Christian Educators' Network, a professional, ecumenical organization for ministers in the field of Christian education. She served as a board member and past president (2002-2005) of the national organization of Baptist Women in Ministry. In addition, Dr. Massey has published numerous articles, book chapters and curriculum pieces. Some of her publications include the Vacation Bible School curriculum series, Under Construction; "Christian Education Developments in the 20th Century" in Review & Expositor; "Women Leaders in the Church" in Putting Women in Their Place: The Baptist Debate Over Female Equality; "African-American Spirituals" and "Martin Luther King, Jr." in The Encyclopedia of Spiritual and Religious Development in Childhood and Adolescence; and "Women of Oceania" in Women and Religion: Global Lives in Focus. She also released a book entitled And Your Daughters Shall Prophesy: Sermons by Women in Baptist Life published by Mercer University Press.
Aside from writing and teaching, Dr. Massey is a member at Northside Drive Baptist Church in Atlanta. She has served as the church moderator and head of the Church Council. Dr. Massey serves on the Music-Worship Committee and Personnel Committee. Dr. Massey enjoys challenges. Several years ago, on a dare, she bungee jumped off a 10-story platform. Her next challenge will be skydiving. She is also a dog lover and has one shih tzus named Murphy.
Education
Ph.D., Southern Baptist Theological Seminary, 1991
M.A., Southern Baptist Theological Seminary, 1985
B.S.Ed., University of Georgia, 1983
Contact Rev. Dr. Karen Massey
---